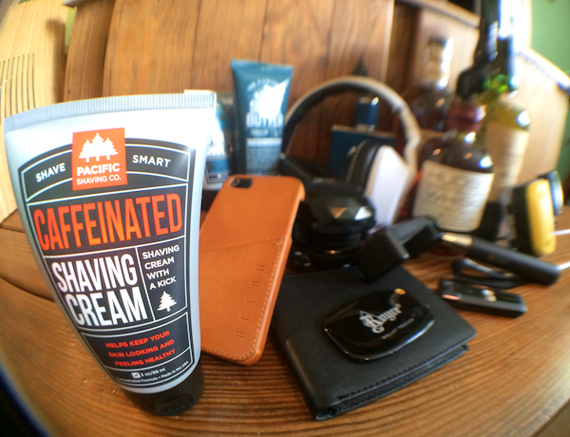 I'm a dad. I travel. Sometimes I'm bumbling through airport security with three daughters, diapers and pacifiers flying in all directions; sometimes I'm flying luxuriously solo, rocking my wireless office through Denver International Airport, en route to a new adventure in Nicaragua, Mexico, or Belize. As I fly regularly, I gain a number of flyer miles that I can use towards future trips. It is really important to think about protecting your frequent flyer miles, as there are people out there who try and steal them by hacking in your personal accounts.
Both types of Dad-travel require different levels of preparedness and equipment. Since half the battle of fatherhood is having the right tool for the job, I thought I'd offer this travel-themed Father's Day gift list. After all, I know that is can be hard to come up with gift ideas for dad. Note: The Nicaragua connection to many of these gifts is not accidental. I've been traveling there since 1998 and wanted to share some of my discoveries and connections with you — and your traveling Dad.
Hammock & Mosquito Net
Before he goes anywhere, Dad needs to relax and plan his route. Get him a double-sized, triple-stitched parachute nylon hammock by Grand Trunk ($65). It's easy to hang, lightweight, quick-drying, and very packable. It's also wide enough to snuggle with the kids (or with Mom)–or to sprawl out with maps and guidebooks. You might even want to add in a Memory Stitch tshirt quilts ($128.99 for a full one) on those colder nights to keep you warm in your hammock. Add an ultra-light Dragonfly Insect Net ($75), designed specifically to fit around a slung hammock, to keep out creatures as small as no-see-ums. This set-up would work equally well in the rainforest of Central America and the backyards of Long Island.
Travel Chargers and Gadgets
Portable Power: How about a wearable USB lightning charger bracelet? Kyte & Key's Cabelet ($70) pops off Dad's wrist and into his iPhone 5 charger port. If no wall sockets or laptop power is available, plug into a portable power charger: Tego Audio Power Grid ($59) is one colorful Lego-topped option; even smaller, a Powerleaf Portable Charger (good for iPhone/Android, Ipad/Tablet, $40), super lightweight and smaller than the palm of your hand.
Travel Speakers: The best Bluetooth travel speakers I've seen are made by iHome. I use the boxy iBN27 at home ($60) and the black expandable iBT65 mini-speaker on the road ($35), which packs an amazing punch and has a sticky bottom that turns any hotel table or desk into a sub-woofer. Even tinier, the iFrogz Tadpole ($19.99) weighs less than an ounce and has a speaker barely bigger than a quarter but amazingly loud for its size; the Tadpole connects easily to Bluetooth devices, recharges via USB, and lasts up to 3 hours. Of course, if Dad would rather escape completely in a pair of headphones, introduce him to the Skullcandy Crusher ($99) with its own drivers, bass control, and a built-in amplifier (pictured below, along with the Tadpole and iBT65 mini-speaker). Let's not forget about products such as the Graham Slee HiFi range. Your dad will be able to get his hands on a small, portable preamp, that makes it easy for him to play his music on the go. Plus, there are equipment and essentials that he may need for his travels that will help improve the sound quality of the music and you can even hook this up to your phone, which makes it even better. Be sure to do more research into this before purchasing anything, although this would be a great gift to give someone or to even treat yourself to.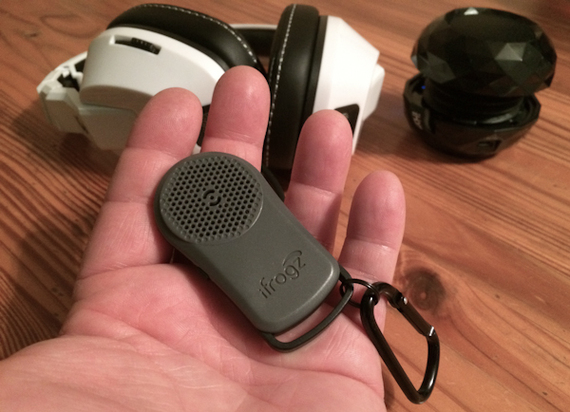 Wallet: Is your Dad more of a traditional tie and wallet guy? Here's a wallet with a modern spin: Dad will never lose his credits cards, cash, or identity again. The Brookstone Royce Freedom wallet ($74) is a leather wallet with radio frequency identification blocking capability and GPS Tracking Technology which can be monitored on his mobile phone–unless he loses that too.
Pimp Dad's iPhone
Start with a slim, tan, leather iPhone 5s case ($64, pictured in the top photo) from Mujjo, a Dutch company also known for their stylish touchscreen gloves. Combine it with a hard glass screen protector and he's good to go. If Dad is really into his iPhone camera, get him an iZZi Slim ($99) attachable rotating quiver of lenses, including a 180-degree fisheye lens, 2X telephoto lens, and 0.67X wide-angle macro lens. If he dives or snorkels, consider a Watershot underwater camera housing for his smartphone ($99-300)–the Pro models come equipped with interchangeable lenses, including a fisheye for the fishies on Dad's next snorkeling trip to Belize. Seriously, you should give him the housing and a ticket to Belize–book a package trip custom tailored to his travel style via the specialists at Belize Trips. Whether he is above or below the water, Dad can extend his arm reach for extreme family timer shots with the XShot Camera Extender ($35), a very handy telescoping, retractable selfie stick.
Cigars & Whiskey
Cigar Samplers: If Dad appreciates a fine cigar, start with a gift basket from Nat Sherman, an old-school tobacconist with high-end packages of cigar samplers, cutters, lighters, flasks, and other items (Father's Day packages from $240). They have cheaper cigar assortments as well–try the Timeless Nicaragua collection ($69) and/or pick him up travel-sized 5-Count Humidor ($39) so he can take a few smokes on the go.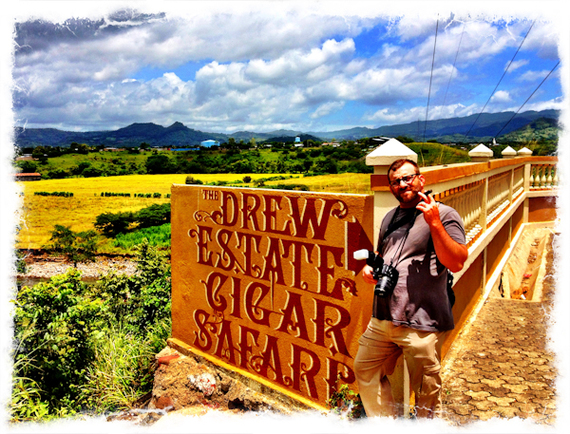 Cigar Safari: I love traveling to a product's origin, the place where it is grown or produced. You get to travel with a purpose, learn about something you love, and, in Estelí, in northern Nicaragua, meet a few of the 80,000 families whose livelihood depends on the handcrafted cigar industry. If Dad is really a cigar guy–i.e. everybody knows his name at the local tobacco shop, he owns his own humidor, and he knows the difference between the head and foot sides of his cigar, then give him the bucket-list experience of his lifetime: a four-night Cigar Safari to the Drew Estate factory in Nicaragua ($650, pictured above). Participants also get to kick back in a plush man palace overlooking the tobacco fields and Estelí valley.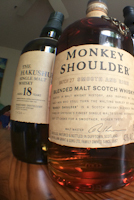 Whiskey: Okay, so whiskey is not necessarily a travel accessory, but it is when given with a flask and, hopefully, this gift guarantees that Dad will share the bottle with you, then you can pass the night telling each other travel stories and dreams and connecting on a new level. If you're novices, start with something basic, smooth, and different: Monkey Shoulder ($30) is distilled, matured, and bottled in Dufftown, Scotland, a triple-malt scotch whiskey which describes itself as "extremely approachable." If Dad actually is a whiskey connoisseur (and you've got the cash), impress him with a bottle of single-malt Japanese Suntory whiskey, produced in the forests of Mt. Kaikomagatake. They have standard single malts (Yamazaki and Hakushu) which have worldwide reputations for excellence, and they just released a limited batch of Hakushu 18-Year for Father's Day ($180). Drink it neat for the cleanest progression of fruity and cereal tones.
Shaving Gear
Head shaver: does Dad shave his head on the go? If so, the rolling HeadBlade ATX kit ($15) will change the way he shaves his dome forever. If he's into electric razors, the Panasonic 3-blade Arc 3 Wet/Dry Shaver ($99) would be a huge improvement over anything he's ever tried and packs nicely into his travel kit. If he prefers a regular, do-it-yourself shave, treat Dad to a membership in the Dollar Shave Club (from $1 to $9 per month, depending on the razor) and he'll receive a steady supply of blades and shave butter in the mail.
Caffeinated shaving cream: That's right, you heard me. If Dad needs a little kick before he even goes downstairs to brew his coffee or tea, Pacific Shaving Company ($17) offers the world's first caffeinated shaving cream. Naturally-derived caffeine from coffee beans, the company says, "is an effective vasoconstrictor and antioxidant that helps reduce the appearance of redness and keeps your skin looking and feeling healthy." And yes, it absorbs into your skin and gives a nice morning dose of caffeine.
Boots, boxers & shirts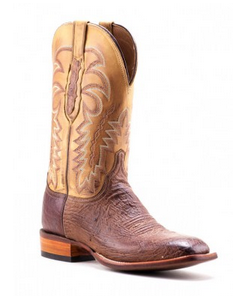 For the right feet, cowboy boots are as comfortable and practical for trotting through an airport as they are for ridin' and ropin'. Outfit Dad feet-first with a pair of Lucchese Barnwood smooth ostrich boots ($429, pictured here) from The Texas Boot Company, a Bastrop, Texas-based family outfit offering nearly 500 styles of boots, with prices ranging from $130 to $1000. They have belts, buckles, and hats as well. Passport pouches and money belts can be as conspicuous and dorky as fanny packs and may actually attract thieves. Beat them with T-shirts, underwear, or long johns with built-in secret pocket, an ingenious idea from Clever Travel Companion. I love their men's pocket underwear ($25) with two secure, zipper pockets for passports and cash stashes. When it comes to shirts, wool is not just for winter anymore. You can get Dad a regular old cotton collar shirt and call it a day, or you can treat him to Ibex's 18.5-micron New Zealand merino wool Sol Tee ($49). The material is incredibly soft and comfortable in warm or chilly air. Ibex also make a light, summer-weight, Merino wool button-down short-sleeve with two pockets called the Ace Shirt ($115), which segues perfectly from a day on the golf course or trail right into happy hour in the evening.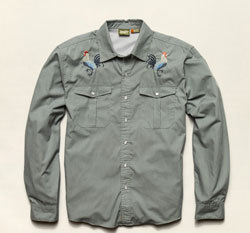 For a nice checked longsleeve which Dad can wear fishing in the river or atop a horse, Howler Brothers' Gaucho Snapshirt ($80, pictured here) combines ranch-wear, pearl-snap style with UPF 15 sun protection. It's made of quick-drying poly-cotton with a vented back-yoke and embroidered roosters. What is your ideal pair of pants for traveling? How about something slightly stretchy with six pockets and ABC (anti-ball crushing) engineering to give "you and the family jewels room to breathe." That would be Lululemon's ABC pant ($128), made out of stretchy, sweat-wicking Warpstreme fabric and, of course, their breakthrough jewel-assisting technology for those otherwise crushing coach seats.
For Badass Dads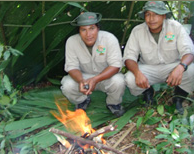 You know he's always wanted to do this: Give dada a 5-day Special Operations Adventure in Amman, Jordan with MissionX, led by former Delta Force, SEALs and British SAS soldiers. If your Dad is more of a jungle guy, send him to a survival training in Nicaragua: The Bushmaster Survival School is located near Greytown, Nicaragua, in the most remote piece of tropical forest this side of the Amazon. For eight days, Dad will be in the hands of a former Instructor at the U.S. Jungle Warfare School in Panama to learn basic fire, shelter, and water skills.
If eight days is too many, you can spend 24 hours bonding with Dad and learning some basic survival skills at the Bear Grylls Survival Academy ($678 and includes one adult and one child between the ages of 10 and 17, to book, call 1-877-742-2925). Designed by Bear Grylls, ex-British Special Forces and Discovery Channel's star of the TV show Man vs. Wild, this short course is taught by Grylls' team of experts at locations in Colorado, New York, and California. The curriculum includes fire lighting, emergency shelter building, knife skills, foraging for grubs and rodents, remote medical trauma, and other activities. Adult and family courses available all summer.
Note: The blogger received samples of some products for review purposes.
Joshua Berman is a freelance writer and columnist for the Denver Post. His website is http://joshuaberman.net/ and he is on Twitter at @tranquilotravel