By Joshua Berman
Here we are again: entering Level Red, "severe risk," "safer at home," "don't travel" restrictions that have us canceling trips and shifting back to outfitting our home spaces, adapting our routines, and dreaming of the backcountry. At least we can still go shopping and buy gifts (except on Black Friday when we should all #OptOutside). To that end, I've saved up a few months worth of product reviews for this all-encompassing list of tranquilo stuff. Winter is coming. Enjoy. 
Camping and Field Gear
Good To-Go backpacking meals ($14.25 serves two) came out with two new dishes recently: Chicken Pho and a Cuban Rice Bowl both provide a nice break from standard, heavier dehydrated meal flavors (think chili-mac or lasagna mush). The Cuban bowl is all veggie with 15g of protein per serving, plus a garlic crema sauce and plantains. The pho is a welcome version of the Vietnamese-style chicken noodle soup, made with fresh ingredients. Good To-Go was founded by Jennifer Scism, an award-winning chef who once beat Mario Batali on the TV Food Network's Iron Chef. U-Konserve insulated food jars  ($23.95 for the 18 oz.) will help keep those meals and soups hot at the campground. They're super efficient thermoses in 12 and 18 oz. sizes, either for serving some Colorado-style chili verde with that trail whiskey, or just for your kid's ravioli in her lunchbox (for when they're allowed to go to school again). 
Adventure Armenia 30L Backpack ($179.95) is a totally unique bag and backstory from Hex, a company that gives a portion of its proceeds to HIKEArmenia.org.  The coated canvas bag features Armenian inspired tapestry artwork on its shell and lining, plus brown vegan leather accents, a water resistant canvas exterior, antique silver hardware, and a nice variety of pockets and straps. It would be ideal for extended travel as a stylish backpacker (for when we're allowed to travel extensively again), and can work well in the woods too. 
TP Kits ($10 per 10 pack) were developed by a camping dad who got tired of his kids stealing his pre-packaged backcountry toilet kits. These packets were a part of my backpacking poop kit this year, i.e. a stuff sack containing a lightweight plastic trowel, biohazard ziplock waste bag, and, this year, a 10-pack of TP Kits, which are technically biodegradable (I still pack them out, unless I can bury them super deep in the soil). They come with a minimalist dry paper to wet-wipe ratio. 
Do you keep a go-bag at home in case of natural disaster? Or in your car in case you get stuck somewhere far away? Check your bag against the ones in this article, "Inside the Emergency Prep Kits of Top Disaster Pros." I heard about this article from Team Rubicon, a disaster response organization that has deployed over 400 operations around the world, from re-building homes that were affected by wildfires in the U.S. West to hurricanes that struck the Gulf Coast. Team Rubicon sent one of their volunteer go-bag kits for me to check out containing food rations, a useful little Gerber multitool, and also a Mechanix Wear Face Mask, WAEF First Aid Kit in a Nalgene Bottle, and a LuminAID solar phone charger and lantern. Team Rubicon partners with Under Armour, Gerber Gear, Mechanix Wear, ReadyWise, LuminAID, and When All Else Fails, who all donated the items for the Go-Bag. After checking out my pack for the review, I shipped it to a friend in Nicaragua who'd just survived two consecutive Category 4 hurricanes and is mobile with few supplies. I'll post an additional review from his perspective as soon as he gets it. BTW, for Black Friday, Team Rubicon is urging people to Go Grey and consider donating for social good: Learn more here. Check out Team Rubicon's site here.
BioLite HeadLamp 330 ($59.95) is a 330 lumen, rechargeable light to keep in your day pack or bring backpacking (it weighs only 69 grams). It has pass-thru charging capabilities and a run-time of up to 40 hours on low-beam, which is pretty extraordinary. It also has a very slim profile, with a moveable powerful light in front and a USB-chargeable battery pack on the back. This light remembers your last setting, whether that be flood light, red light, spot light, or flashing. In September, BioLite released a 750-lumen version for $99.95, which they're marketing to trail runners, ultrarunners, and marathoners for its long battery time (up to 100 hours!) and wider field of vision. 
Lumenus ioLIGHT smart bike light ($100, or $180 for a two-pack) is a bike light to end all bike lights. This device has multicolored lights in a variety of flash patterns and colors, and software that connects to a GPS-guided app on your phone. The "smart light" is reactive to things that happen on your ride, like stopping at a red light. It easily attaches to your bike, helmet, backpack, or belt loop. I clip it to my kids around dusk, whether they're on bikes or not, whenever they head out to play. 
Home & Mobile Office
Laptop Stand and Organizer ($65) is a solid, angled stand made from your choice of bamboo or walnut veneer. I like the compact design that doesn't take up too much desk space. It also comes with a power hub that stays inside the stand, out of sight, along with your other cables, chargers, and gadgets, decluttering your desktop even more. Another useful feature is the built-in whiteboard on the bottom of the top cover, which for me, as a teacher giving lessons online, comes in handy quite often. 
Mobile by Peak Design (Everyday Case is  $32 and mounts and accessories range from $16-$72) is a system of phone cases, magnetic mounts, and stands that has pulled in nearly $50 millions in its ongoing Kickstarter campaign. After attaching the universal adapter to the back of your phone or case (I have an Otterbox commuter case for an iPhone11), and then it, in turn, can magnetically attach and/or clip into a Mobile Tripod, Bike Mount Pro, Wall Mount, Car Mount, Motorcycle Mount, and other devices. The travel tripod is compact and useful, especially when using both phone and laptop on a desk or hard surface; being able to throw my phone up on the side of any metal object or appliance is handy too–I just stick it to the microwave or fridge while cooking and listening to podcasts about the apocalypse. You can get individual components or step up for the entire kit, and watch as your phone  (which is really more of a personal assistant, mobile office, and entertainment system) enjoys life outside your pocket. 
Travel Media Pouch ($25) is a solution for organizing chargers, cables, tripods, and smaller devices that spill over from your regular pockets and spaces. It has hooked cords to organize cables, elastic-topped padded pouches galore, and zips up fairly slim. It also has a hook to hang on the seat in front of you in an airplane, you know, for when that's a thing again. 
Laptop Power Bank ($69.99) is a burly 20,000mAh portable charger from Eggtronic, equipped with two USB-A ports and a 45W Power Delivery USB-C port that can recharge compatible laptops. It has a pleasantly soft, water-repellent linen canvas covering and a built-in LCD display for remaining battery life. Last summer, I experimented with solar chargers for my devices and they weren't as reliable as I'd hoped. So 20,000mAh should do the trick. This device will be sitting in the top pocket of my backpack next summer (inside this Nite Ize Waterproof Pocket).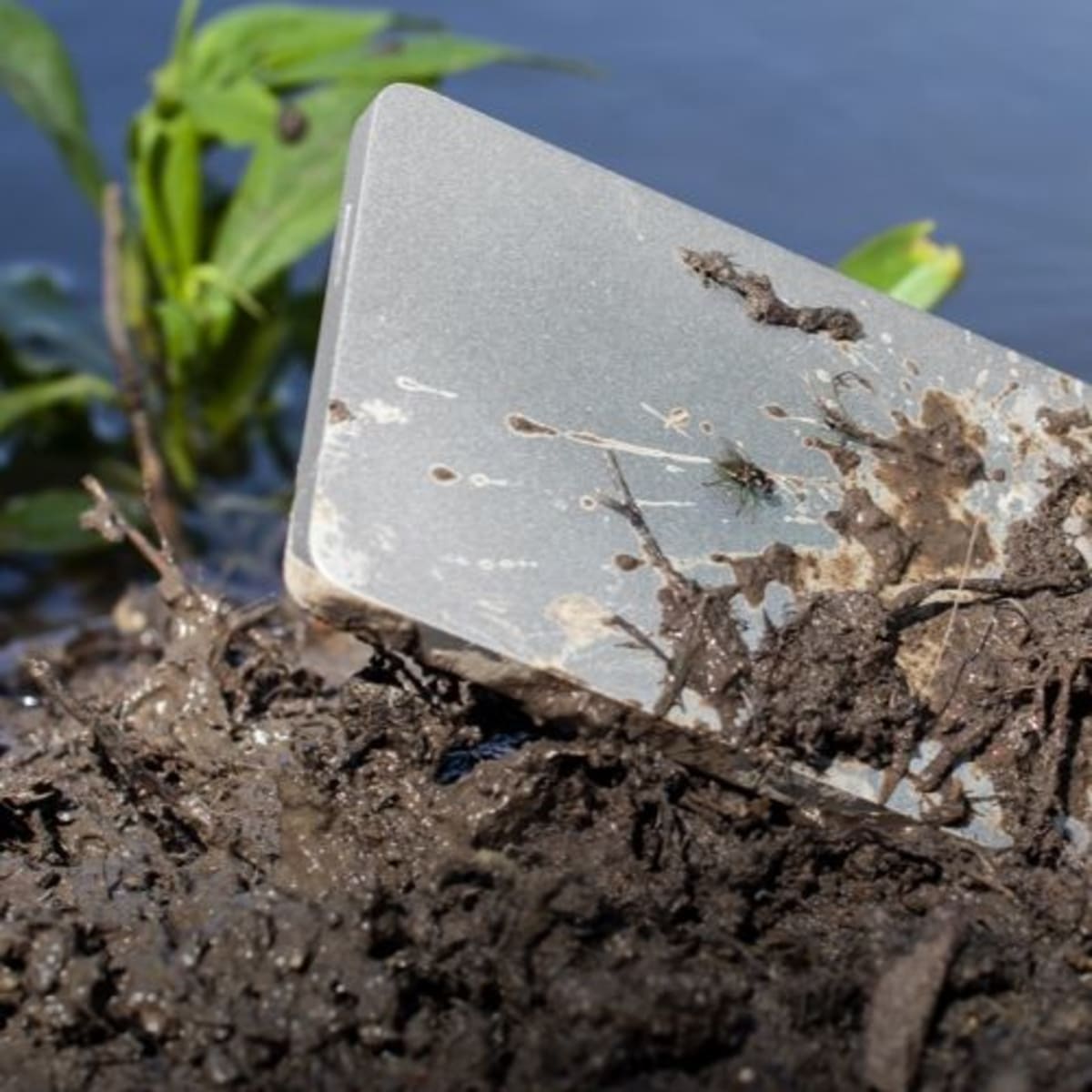 OWC Envoy Pro EX Thunderbolt 3 ($349 for 2TB, $879 for 4TB) is a portable solid state drive with USB-C that hits speeds of up to 980MB/s, which they claim is "the fastest USB-C SSD ever built." For travel and camping, this external hard drive is built of heavy-duty aluminum and is IP67-rated 100% dust- and waterproof, able to survive 30 minutes in 1 meter of water. If you're shooting tons of photos and video on the go, it's a sturdy drive to toss into your gear bag. 
Tranquilo Apparel for Fall & Winter
Maloja Saxseem hemp flannel shirt ($99) comes in "moonless" (pictured above), "night sky," and "dark cypress" color schemes and is an ultra-soft addition to your winter wardrobe. Jet Cord Lean Pant ($90) from Toad&Co, a self described sustainable outdoor lifestyle brand that sells comfortable clothes made from hemp, organic cotton and recycled materials. I haven't owned cords in years, so these pants were a nice discovery going into the fall teaching season. Toad&Co recently signed an agreement to help eliminate plastic from its consumer packaging by 2021 and to eliminate virgin forest fibers by 2025. Primo Long-Sleeved Henley shirt ($50) is another Toad&Co creation, part of a clothing line "made with a minimum of 80% sustainable fibers and/or fabrics that have met earth-friendly bluesign or OEKO-TEX STANDARD 100 certifications." The shirt has a couple of buttons on top, is Zoom meeting appropriate, and comes in a variety of vintage wash colors. Sure, Tenth Street Hats Tommy Bahama Remy ($155) may be more appropriate for summer, but on some of these cooler, but still hot sun fall days, it does the trick. It's one of 25 styles of Ecuadorian Panama-style hats available from Tenth Street, all woven from the straw of the toquilla palm in Ecuador. Their augmented reality feature on their website allows customers to try on hats before they buy them. 
Gordini Relode Goggles ($150) are futuristic, effective, UV protective, and come with a magnetic lens interchange system that lets you adjust your peripheral vision according to changing light and snow conditions (Gordini is offering 20% plus free shipping thru 11/30 on their website www.gordini.com with the code "LETITSNOW"). Mountain Hardwear WindLab gloves ($50) are a lightweight, stretchy, 3-layer glove with touchscreen pads and GORE-TEX INFINIUM Stretch Glove technology. They are breathable, and tested very well in chilly fall playground duty scenarios.
Footwear & Running
Maloja running tights BergellM ($119) are insulated, breathable, stretchy nordic multi-sport activewear
pants. They've been excellent on morning runs as the temperatures plummet in Colorado.
The running pants pair perfectly with Hoka One Clifton 7 running shoes ($130) and MP Merino Wool socks 37.5 ($57 for 3-pack). The shoe is soft and light, easy on-off, and has been equally comfortable running on streets, across the local golf course, or along railroad tracks. The 37.5 socks are named for their ability to keep feet at an optimal temperature of 37.5°C (99.5°F). They are self-proclaimed "odorless" and I have to say, they do pretty well even after multi-day use.
LaCrosse Footwear Aero Timber Top Shearling ($150) is a thick, waterproof slip-on boots with a side-zip. Ideal around the house, shoveling snow, or a walk around the lake. They are warm, lined, and have an 8″ suede uppers that blend nicely cords, dress pants, snow pants, or jeans. 
Kids Camping Gear
It was a momentous summer for the Berman clan. All three sisters got out into the backcountry for their first time! The first step was a proper frame backpack; I went with two youth Gregory Backpack Icarus packs, one 30L the other 40L ($109.95 or $119.95). They were the perfect sizes, allowing each girl to carry her own clothes and gear, with room for stuffies. On their feet, Northside USA's Kid's Caldera Jr Mid Hiking Boot ($45) and Cheyenne Jr Hiking Shoe ($45); Northside is a Pacific Northwest outdoor apparel company specializing in all-season hiking boots with a proprietary, breathable insole (and also "washable compression-molded EVA material"). These were great shoes for the terrain we hiked, and will hopefully rack up some more miles–that is, before they don't fit due to growing feet, and the shoes get passed down the hand-me-down chain. In any case, I'm glad to put these sturdy hikers into the rotation. (Black Friday Sale, on November 27 save 25% off entire purchase: NORTHSIDEBF25).
Toys for the Campsite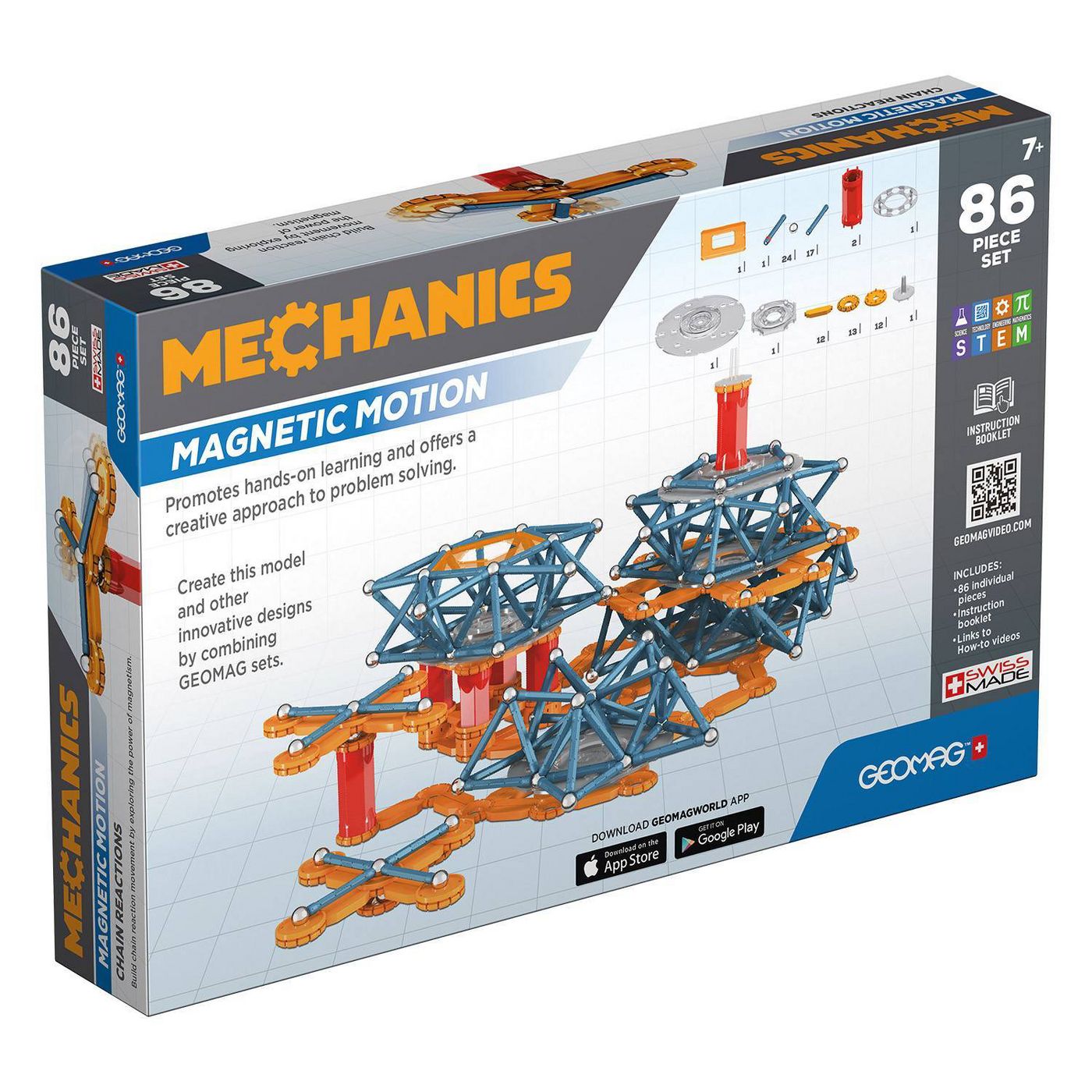 The Geomag Mechanics 86 Magnetic Motion Set ($23.99) is the perfect addition to the magic toy bag that only comes out on camping trips. When my kids were younger and we did more car camping, this was a key strategy to keeping the little ones occupied while we set up camp. Put out a picnic blanket, give them the magic toy box, and watch them start building with the magnetizing, rotating pieces, ideal for ages 7+.  It's considered a STEM friendly toy (science, technology, engineering and mathematics). They have an easier version for younger kids as well: the Geomag Magicube Animal Friends ($14.95).
And for when they need to get up and get some energy out, we also carry an old-school Stomp Rocket Ultra ($19.99)—no batteries required, easy assembly, and satisfying results when they run, jump, and stomp, and the little nerf rockets go sailing.
Spirits & Such
Barista Spirits ($33) from Denver-based DeviationDistilling is a perfect gift for someone who likes whiskey and coffee—two great tastes that taste great together. Their line of three coffee-inspired whiskies  includes Americano, Mocha, and Aztec, and the process uses local resources like barrels from Oskar Blues, cacao shells from Cultura Chocolate in its Mocha Whiskey, and fresh roasted coffee from Copper Door Coffee Roasters, next door neighbor of the distillery. These liquors works as a sipper on ice, or as a kicker to pretty much any coffee drink. Deviation Distilling is also famous for their flavored gins and has this gin gift pack  ($39) which includes three 200ml bottles, one each of Mountain Herb Gin, Spice Trade Gin, and pink Citrus Rosé Gin. EcoVessel insulated tumbler ($19.95) not included but highly recommended, especially if you're putting a gift basket together.

High Camp Flask Firelight 375 ($85) is the item I wish I had last summer, when, on an epic backpacking trip on the Colorado Trail, my buddy showed up at the trailhead with a rare, delicious—and extremely heavy—glass bottle of 25-year-old Nicaraguan Flor de Caña rum. Not having a proper backpacking flask, and refusing to degrade such a fine liquor in an empty plastic Gatorade bottle, my friend decided instead to pack the bottle and carry it more than 100 miles into the Rocky Mountains. Poor bastard. Next time, we'll take one or two High Camp Flasks. They come in a few sizes, have magnetic tumblers that attach to the flask, and are made from 18/8 Surgical Steel Kitchen Grade with no drip lips. 
Stranahan's Blue Peak ($42) the Denver distillery's newest expression—a 4-year aged, Solera-finished American single malt whiskey. It's available nationwide on the link above. Blue Peak boasts a nose of "dried apricot, nutmeg, cinnamon toast, hints of leather and light tobacco," a palate of "creamy butterscotch and brown sugar, baked apples, with notes of cayenne and toasted oak," and a finish that is "rich and mellow, earthy malt gently fades into lingering spices." Thirsty yet? Stay tuned for Stranahan's upcoming Snowflake announcement, which which will be different than other years (i.e. no camping outside the distillery all night and partying all morning, while waiting for the new expression).
All photo credits Joshua Berman (or courtesy of that particular product's marketing materials). Though the author received product samples from some of the companies above for review and photography purposes, he was not paid by any company for inclusion in this article.