This article was originally published in Elevation Outdoors, March, 2021
Here it is. Here's the gear. The stuff to keep you looking good while surviving the work-from-home-pocalypse and the occasional camping trip between Zoom meetings. From a comfy hoodie made out of coffee grounds and shoes made out of sugarcane, to a 32-oz. French press for making coffee round the fire, here are some tranquilo gear ideas for 2021.
Planetary Design BruTrek French Press w/ Bru-Stop ($60–70) comes in 32oz and 48oz family/group size capacities. These burly, bulletproof presses are insulated so they keep the coffee hot all morning, and they feature something called Bru-Stop technology which helps "to avoid the bitter taste of over-brewing." They're made by Planetary Design, a Montana-based company that specializes in coffee and tea brewing equipment and accessories.
California Cowboy High Sierra Shirt ($148, pictured above) is a Dad's dream come true. More practical for car camping or porch-sitting than the backcountry, this shirt is made of "luxury flannel" from Japan and Portugal with a textured thermal lining and an array of unassuming pockets and loops for phone, bottle opener, pen, sunglasses, and even an insulated pocket for a cold beverage.
Kane Revive Slip-On Shoes ($65, pictured above) arrived on my doorstep on the same day my doctor said the pain in my heel was a possible bone spur. The Kanes immediately made my feet feel better. These all-day recovery shoes, or "regenerative footwear," are made from "a biopolymer derived from renewably sourced Brazilian sugarcane." A foot doctor at the company says, "Heel offset of 9mm provides the resistance of pronation to diminish stress on the plantar fascia…the source of most spurs. The dual density foam provides the right amount of cushion and softness with equal ability to create a smooth ride from heel to toe." They launched on Kickstarter on February 23, 2021, where the shoes are available for presale; they'll be ready for direct to consumer purchase in early summer 2021.
Evolution Hoodie ($89.99) is made out of recycled coffee grounds and plastic bottles. This warm, fuzzy sweater has multiple hidden zippered pockets and pouches for phones and keys plus a generous hood. By weaving odor-absorbing coffee grounds into the sweatshirt fibers, the folks at Coalatree have created a truly non-stinky piece of gear that is perfect for early morning dog walks.
Run Safe Face Mask ($19.99) from Nathan Sports is a mask for running, mainly for warmth, rather than medial protection. It's made of a breathable, sweat-wicking material and has a small opening for access to hydration and your favorite goo. A bit more beefy and warmer, LavaWool Fleece Face Mask ($16.50) is a perfect layer for under your helmet or hood, made of warm, breathable, wicking fabric (also not made for medical protection, but providing some barrier). LavaWool has a series of masks and head coverings for many different purposes.
Purple Haze Dog Hoodie ($32) and other doggie gear is made by Seattle-based JIBY Dog Crew; their shirts use premium, stretch fabric in a variety of sizes and styles, including some very Miami Vice–feeling action. They also sell colorful harnesses, leashes, and these skateboard dog bowl setups.
Opinel Knife ($17.99) lets you customize by ordering a personally engraved wooden handle for your loved one. Think about ordering one for Dad this spring, or for whoever, it's a great deal at under $20. This standard folding carbon steel pocket knife is "the knife that started it all," designed and patented by Joseph Opinel in 1890, originally sold to farmers and train conductors.
Full Leather Wallet Case for iPhone 12 Pro Max ($54.90) from Mujjo is a classy case for the frontcountry. It has an attached pocket for ID and debit card, and a lining made of Japanese microfiber, a lightweight fabric with a satin-like finish. The case matches the new edges and lines of the Pro Max, and the tan version features a leather palette whose "vivid caramel transitions to a deep, dark amber." Mujjo also makes leather cases without the wallet pouch, and a line of stylish touchscreen gloves.
SonoMask ($45) pairs nicely with the Mujjo leather phone case mentioned above. This mask is made by Israeli company that uses ultrasonic sound waves to coat the mask's textiles with protective zinc oxide nanoparticles, "giving fabrics anti-viral, anti-microbial, anti-fungal and anti-odor properties." The technology, they say, has been tested and proven to neutralize more than 99% of COVID-19 according to lab tests. I like the smart solid line along the top and bottom. HALOmask ($29.99) has two layers, one of which serves as a high-tech filter that screens out 98.8% percent of airborne illness, including COVID-19. For every mask purchased, the company donates a mask to someone in need.
The Minelab VANQUISH 440 ($279) is a metal detector that may spawn a whole new hobby-as a treasure hunting detectorist. The Vanquish "Multi-IQ technology" means it can look for a range of metals in all soils all the time. It has a waterproof V10 coil, audio control, pinpoint mode, and weighs only 1.2kg (2.6 lbs). This is a solid entry-level metal detecting machine, which can get very specialized and expensive. My plan is to try it out and learn the skill on some local lakeshores and then take it to campgrounds this summer to see what folks have left behind.
Blue Peak ($45) is Stranahan's Colorado 2021 winter whiskey, launched just before the new year, and a perfect treat when the work-from-home day is done (or in a flask on the trail). Blue Peak is a four-year-old, Solera-finished single malt which is wonderful on the rocks, or in whiskey-forward cocktails. They give you the option of nice gift bags and boxes when you order. Founded in 2004, Stranahan's was the first modern micro distillery to legally make whiskey in Colorado, and an early craft whiskey distiller in the United States. They're also a mainstay on the Colorado Spirits Trail.
QuietOn Sleep noise cancelling earbuds ($174) are high-end, Finnish designed silencers, made to block everything from snoring in the tent to a noisy home during the day. They include "push-to-talk" button for when someone is trying to get through to you. QuietOn uses analog technology-no DSP, no digital, no radiation-and the battery lasts for up to 20 hours on a charge.
PlaneAire Hands ($6.99 for a 2oz bottle) is a moisturizing sanitizer with 70% naturally derived Ethyl Alcohol, which kills 99.99% of most common germs. It also contains aloe vera and organic essential oils, comes in a mist, and does not leave sticky residue or dry skin. Scents include Orange Pineapple, Sandalwood, 3-Mint, and a long list of herbal options.
---
Most photos by Noah J Katz Photography
---
Bonus Items: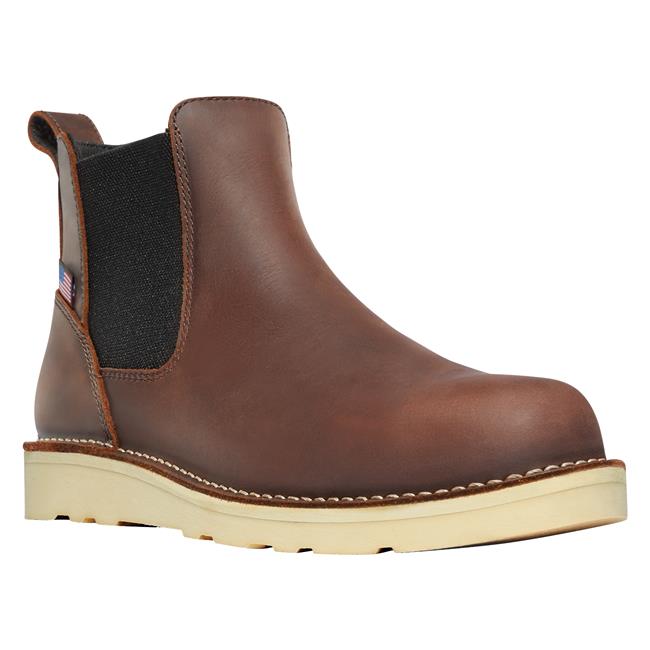 Bull Run Chelsea ($170) boots are coming out this spring-speaking of slip-ons, these shoes have a soft, full-grain leather upper and elastic side panels for easy entry. The oil-and-slip-resistant outsole is good for long days running around campus and standing in front of classes, and work just as well for short hikes.
Swiftwick Maxus 0 sock ($14.99) is a low-cut Polyester/Nylon/Spandex runner's sock with a high-cushion sole that adds padding and has nice breathability. It's one of those multi-zoned socks of different thicknesses in just the right places. Swiftwick is also a standby for quality wool that stays warm when wet. They are promoting a limited edition Medical Hero socks at 50% off "in honor of the medical heroes that are working hard to keep us all safe."
Hemp Aftershave Serum ($29.99) is a super-soothing, non-greasy aftershave for your face or head that has 100mg of CBD in every bottle. It also contains aloe, chamomile, and witch hazel, and absorbs quickly into the skin. I used it on my bald head last summer, and now on my face. You only need a few drops at a time, so it lasts a while. Surprisingly, I am a fan of the CBD properties that this serum has to offer. I've heard about the healing properties of CBD for a while, but since trying it for myself, I think I may decide to give it a try in the future for any future ailments that I may run into. My friend said that somewhere like Vibes CBD and their CBD gummies UK products are particularly good at achieving results, so this is definitely something to bear in mind to use alongside the Hemp Aftershave Serum that has already been of benefit to me.
VarioSonic electric toothbrush ($79.99) is a hardcore blaster toothbrush kit with the option of five different brush heads and is backed by Benco Dental, a 90 year old dental distributor. It operates on various speeds and tones to get rid of maximum stuff between those chompers.

myFirst Headphones BC Wireless ($60) are bone-conducting headphones for your child's classes and audiobooks. My children did not use much media until this past year, and headphones that do not insert into the ears are a nice solution. These work really well with any device so far.
Safe Catch Mackerel A luxury on any camping trip, canned fish is a nice lunch addition for trail sandwiches and salads. Safe Catch now offers canned mackerel in pure olive oil with 14g of protein and over 4000mg of Omega-3's per serving. Safe Catch tests every catch for mercury and the mackerel is non-GMO, Whole30 Approved, Paleo/Keto-friendly, Kosher, and gluten-free. I'm trying these out this season, tasty research.
(Note: The writer received some product samples from the companies above for review and photography purposes; he was not paid by any company for inclusion in this article.)